Description
Procharger 2019-2015 CORVETTE C7 Z06 (LT4) Supercharger Kit
825+ HP FROM A FACTORY LT-4 WITH NO OTHER MODS!
ProCharger was the first supercharger manufacturer to design and release an air-to-air intercooled supercharger system for the C7 Corvette Stingray, but we didn't stop there. ProCharger now has a robust centrifugal supercharger kit offering for Chevrolet's ultimate supercar–the 2019-2015 C7 Z06 Corvette. By replacing the Z06's LT4 factory roots-style supercharger with a direct-replacement sheet metal intake manifold and centrifugal supercharger head unit, all while still fitting comfortably under the factory hood on both the LT1 and LT4 Corvette engines, a ProCharger dramatically increases the horsepower and torque output.
GM laid the foundation for big power with the C7 Z06 LT4 engine's forged internals, relatively low compression, and factory-supercharger system, and now with the addition of a ProCharger supercharger you can bolt-on an extra 115+ HP over stock with an intercooled D-1SC head unit at the 10 psi factory boost level and pump gas, with no permanent modifications to the vehicle. At 13 psi, while still running pump gas and factory timing, 825 HP is at your fingertips.  For those that are really looking to have a spot on the map of big horsepower, check out our Race kits page.
STREET TUNER KITS FOR Z06
| Description | Hp Gain | Max Boost | Intercooler | Part # |
| --- | --- | --- | --- | --- |
| HO Tuner Kit with D-1SC supercharger | specify | specify | Air to Air | 1GU204-SCI |
Tuner Kits: These kits make sense for someone wanting to perform custom tuning of the car and push the envelope in performance.  Will most likely be experimenting with alternative fuels such as 93 octane, race fuel, E85 fuel, and methanol supplemental fuel.  In addition, possibly changing engine components like heads, headers, exhaust, and cams for the engine. No tuning or fuel components provided.
Want to learn about HO vs. Stage II, Tuner Kits vs. Systems, Intercooling tech and much more? Click the button below to visit the ProCharger 101 page.
VETTE MAGAZINE BOLTS ON 140HP ONTO A STOCK Z06 IN 6 HOURS!
Development began on ProCharger's 2015 Corvette Z06 supercharger kit the minute it first hit the streets. Step one was replacing the Eaton R1740 with a fabricated aluminum intake manifold that looks nearly OEM and can handle anything you can throw at it. I mean let's be honest, some will elect to run a D-1SC head unit but others will go nuts with a big ol' F-1X. The intake manifold had to accommodate both crowds. Next, the supercharger kit had to be designed in such a way that the owner of an $80,000 supercar would feel there were no compromises – none of the typical worries about adding an aftermarket system. And then finally it had to make power, and gobs of it.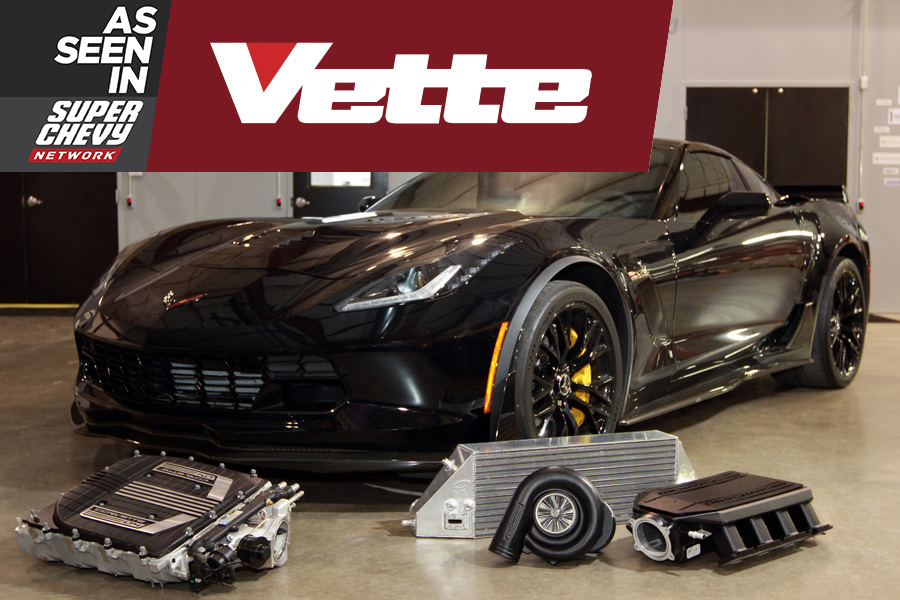 2019-2015 CORVETTE C7 Z06 (LT4) FEATURES:
Our 2019-2015 Corvette C7 Z06 High Output Intercooled Tuner Kits with D-1SC were engineered for a 115+ horsepower gain over stock on 10 psi of boost and pump gas. Higher boost levels and horsepower gains of 825 HP are possible on 13 psi, and even higher for custom racing builds equipped with a ProCharger F-Series supercharger model up to the 10.5" volute (F-1X and F-2), all without the need for additional brackets.

BLOWER OPTIONS
From mild to wild, ProCharger has a supercharger head unit ready to support whatever power level you desire. The base system comes with the super-efficient D-1SC supercharger, capable of 800+ RWHP (925 HP), and race systems are available up to the F-2 unit which can support 1,600 HP. Each ProCharger supercharger model features our patented self-contained design with its own internal oiling system, and is built out of aircraft grade billet aluminum for the ultimate in reliability.
RACE ONLY KITS
Having the ability to claim over 1,000 horsepower is a bragging right well deserved. GM has laid the foundation with the LT4's forged internal motor, and now a ProCharger supercharger system provides you the power adder to make it reality. We created a simple way to remove the smaller factory roots blower and bolt on a ProCharger head unit capable of supporting 1,600+ HP, with no permanent modifications!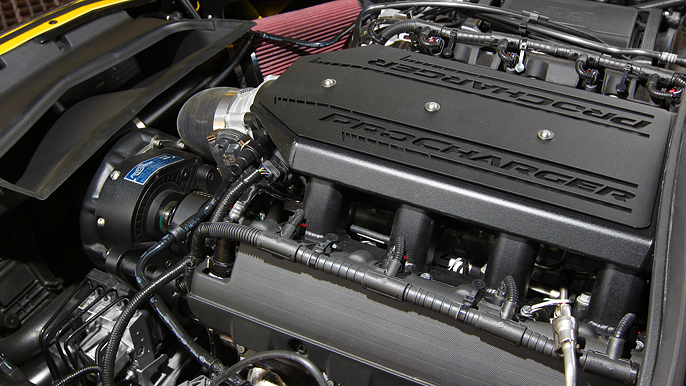 AIR-TO-AIR INTERCOOLER
It's a simple fact of physics: cooler air makes more power. On street driven vehicles, air-to-air intercooling is a natural fit because it locates the intercooler at the front of the vehicle where it is exposed to a constant supply of cooling airflow. Experts agree that air-to-air inherently provides better cooling and reliability than air-to-water intercoolers for street use. Engineered with large-volume air plenums, ProCharger's air-to-air intercoolers utilize a highly effective and extremely durable bar and plate intercooler core design that provides large surface areas for superior levels of heat dispersion.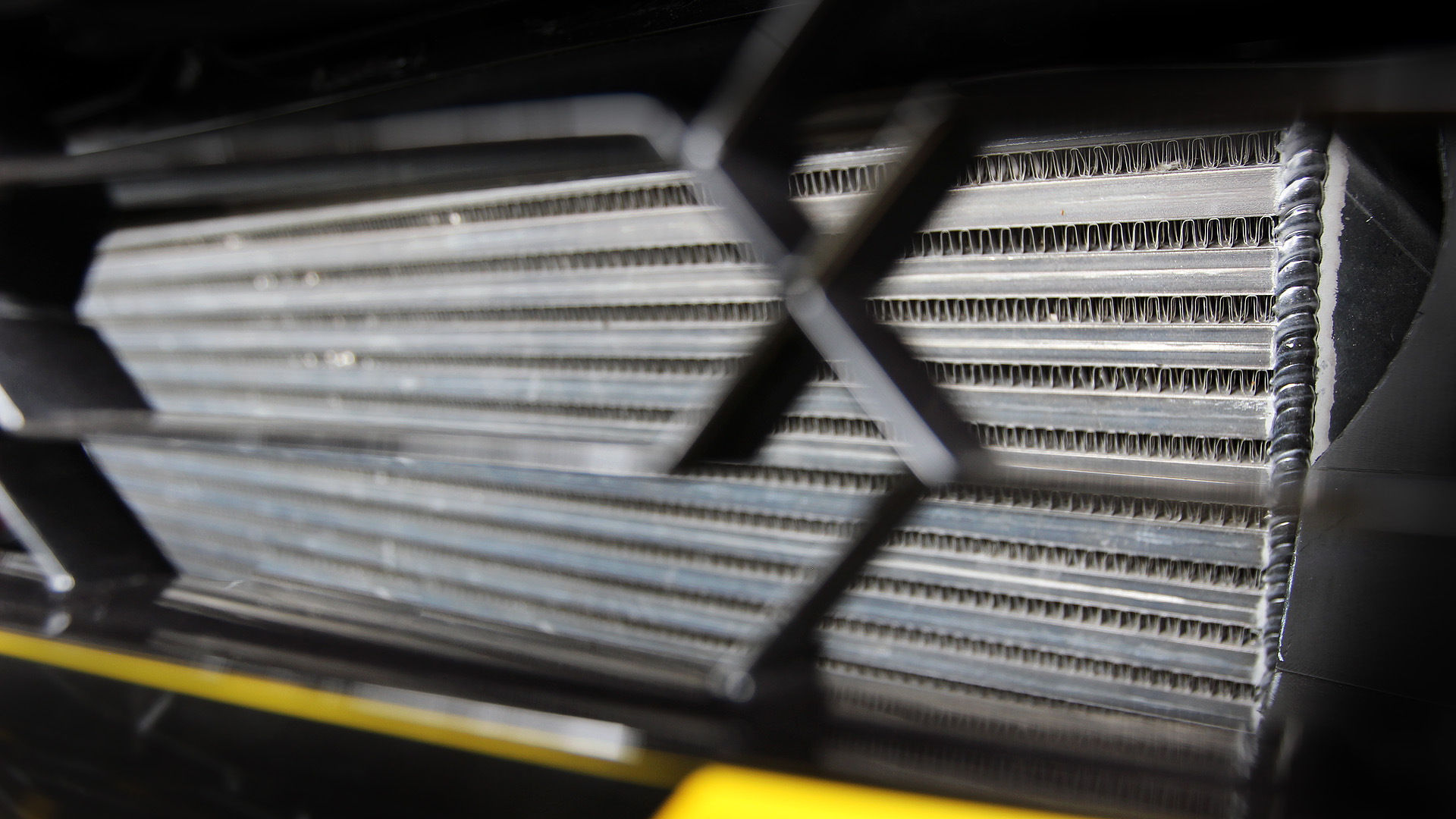 REVERSIBILITY
The installation of our C7 and C7 Z06 HO Intercooled Systems is 100% reversible, with no permanent modifications needed to the vehicle. The factory supercharger and supporting components/hardware are easily unbolted and removed and can be reinstalled just as easily. From our bolt-in intake manifold, blower bracket, to the air-to-air intercooler system, everything is 100% plug-and-play. No cutting, bending, tweaking, or trimming of any kind is needed.
SYSTEM OPTIONS
These ProCharger systems also give Corvette owners multiple options in both the performance and appearance arenas, with your choice of a supercharger air inlet with race-style filter or a factory air box interface, and either polished, satin, or black finish for the brackets and head unit.
Head Units:
– D-1SC through F-2
Head Unit and Bracket Finishes:
– Satin
– Texture Black
– Polished
Intake Manifold and Top Plate/Cover Finishes:
– Unfinished
– Texture Black
Bypass Valves:
– Bullet ProFlow
– Race Valve (open or closed)